If you do not feel that a template website is sufficient for your business' online requirements, Chilli Websites has been bringing business' visions online for more than twelve years.

We create websites that not only communicate the distinctive nature of your organization, but are built with online best practices and usability in mind. Our award-winning designs are clean and functional, intuitive to use, and are easy to maintain.

We work closely with you from the beginning to the completion of your project, ensuring that the design of your website captures the vision and goals of your company. Each site we build – big or small – is encompassed by the following phases:



We believe that a full understanding of your business model and unique situation is the first step in designing a successful website. We work closely with you to define your goals and objectives so we can design a site that's exactly what your business needs.


Our designers will continue to work closely with you as we begin the initial design and layout of your site. We will provide you with a visual layout of the design concept and work through two rounds of revision with you to arrive at a final sign off on the design.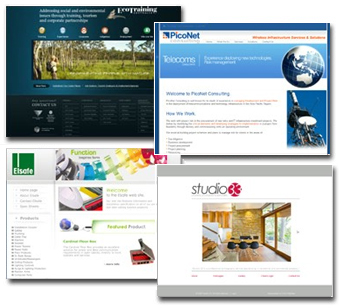 Once you have approved the design, we will develop the back-end of your site. This is where our custom programming expertise comes into play. We will develop all the functionality and programming needed to make your website work for your business the way you need it to.


Your site is ready to go live. We will discuss with you any final requirements and agree on a "launch date" When we have received your approval, we will launch your site so it is live on the Web.