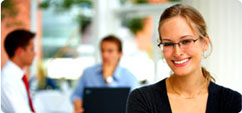 • Instantly Accessible Website
• FREE 10 Day Trial!
• Email Marketing System
• Unlimited Web Pages
• Professional Designs
• New Design at Any Time!
• Customisable Pages
• Your Custom Images (automatic resizing)
• File Management (i.e. PDF's, Word Docs)
• Add/Remove Pages
• Link Management (including email links)
• Links to Social Networking sites eg:
Facebook, Twitter, Blogs
• Unlimited Editing
• Unlimited Administrators
• Automatic Search Engine Optimisation SEO
• Website Hosting Included
• 5 Email Addresses
• Webmail Accessible from Any Computer
• Website Traffic Reports / Statistics
• 24 Hour Email Support
• Knowledge Base / FAQs
• Product Catalogue Option
• Directory Option


Found the template you like, but it is not available in your business' colours?

Not a problem, we are able to change the colours of any template to match your business' colour scheme.

We encourage you to go ahead and select your template and register for the free trial. Note that it is very easy to switch templates later once we have added your customised template to the system. While registering, please insert a note into the comments box mentioning that you would like for us to customise the template colours.

We will reply to your request promptly via email and request that you email us the required colours either as hexadecimal, Pantone, CMYK or simply in an image (i.e. your logo). Typically the cost to change the colours of a template is AUD$200.